---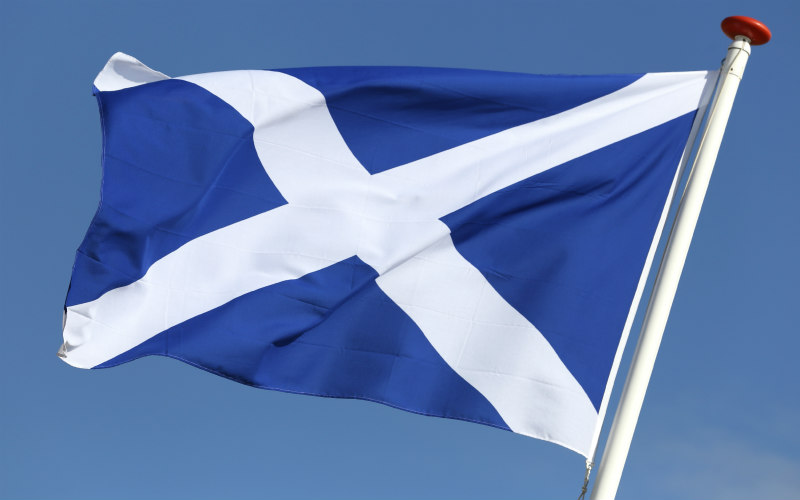 Whilst visiting my granny at the weekend, my attention was perked by the sight of some interesting goings on in Shieldinch, the vibrant Glasgow setting for Scotland's premier soap, River City.
Whilst visiting my granny at the weekend, my attention was perked by the sight of some interesting goings on in Shieldinch, the vibrant Glasgow setting for Scotland's premier soap, River City.
Those familiar with the programme will know the characters well and for weeks will have been following the ups and downs of Tatiana ('Tattie') O'Hara's complicated love life. She is married to the good natured Bob O'Hara and her daughter. Christina (who Bob previously adopted) has left home to study at university. In recent months, Tatiana's marriage has broken down and she has developed a new relationship with her boss and local do-gooder, Dr Dan.
The twist comes when Tatiana goes to visit a dying family member in her native Kiev (in Ukraine) and is accompanied by Dr Dan. Upon return to the UK, she is questioned by the immigration authorities who ask her about her relationship with her husband, Bob and about her relationship with Dr Dan. During interviews at the airport, a clearly experienced Immigration Officer spots some of the tell-tale signs and becomes suspicious that the marriage has ended. After some to-ing and fro-ing, the big hearted Bob eventually comes to the rescue and (untruthfully) declares to the sharp eyed Immigration Officer that they are still married and that they continue to be in a loving relationship. As a result of his last minute intervention, Tatiana's immediate removal back to the Ukraine is cancelled and she is allowed to return to Shieldinch.
The interesting question for me is whether this River City reflects reality. From my experience as a specialist immigration lawyer, it clearly reflects a very common scenario that affects many families.
Bob is a British citizen and Tatiana is a Ukrainian national. When they married, she would have been granted a spouse visa which means that her continued stay in the UK is dependent on her remaining in a 'genuine and subsisting' marriage with Bob. Under the old rules, she would need to stay with him for 2 years before being granted permanent residence (indefinite leave to remain) in her own right. Under the current and much tougher rules, they would need to stay together for 5 years and if the relationship breaks down during that period, then she would lose her right to remain in Scotland.
All too often, marriages break down and when one party holds a visa, the results can be disastrous. In this case, Tatiana is no longer entitled to the visa that she currently holds. Given her marriage has 'irretrievably broken down', when the Home Office become aware of this, they will take away her visa.
In this case, her daughter Christina is a British national because of the adoption from Bob and therefore cannot be forced back to Ukraine with her mum. However, in many circumstances, an adoption like this is unusual and a child like Christina would usually remain dependent on their foreign parent (in this case her mum). Therefore the effect of the breakdown of the marriage would be that the child would also be forced to leave Scotland, thereby having to abandon their school or university studies at the same time.
In this case, a good lawyer would argue that Tatiana has a human right to a private and family life in Shieldinch. I would argue that she should not be forced back to the Ukraine without her British daughter and British partner (Dr Dan). The Home Office would perhaps say that Tatiana has lived the majority of her life in the Ukraine and that there are no 'insurmountable obstacles' to her moving back there. As outrageous as it seems, they might even suggest that she can use the telephone or Skype to keep in touch with her daughter who (because she is British) could stay in Britain with her adopted dad.
In circumstances like this, it is usually the child who suffers the most. In River City, Christina is British, though more often than not, the child is not British and is usually also in an uncertain position like their parent. Often their studies at school or university are impacted by worries about immigration officials carrying out a 'dawn raid', detaining the family and trying to forcibly remove them from the UK. This might involve children having to leave behind a British parent or being sent to a country which they left as very young children and where they cannot speak the language.
Although we watch the scenario played out in a soap opera, it is all too real for too many families. There is nothing inherently wrong with having a tough immigration policy, but the Home Office needs to take into account individual family circumstances and apply common sense and compassion when necessary. Unfortunately, this does not happen often enough and the rigid application of tough immigration rules creates unnecessary tears for children and families like the O'Haras of Shieldinch. How Tatiana's case will pan out remains to be seen, but if she has not already done so, then she should consult a specialist immigration lawyer sooner rather than later.
For specialist immigration advice or if you have any comments or questions about the matters raised in this article, then please contact Jamie Kerr on 01382 229111 or email jkerr@thorntons-law.co.uk
Services associated with this entry
Stay updated
Receive the latest Thorntons news straight to your inbox
See all Immigration articles